Ah! Christmas.
To be honest, I have mixed feelings about the Holiday Season. A part of me is uncomfortable with the commercial aspect of Christmas, yet another part appreciates the spirit of cheer that permeates this time of year. I think the latter is what matters most.
For one thing, I love giving gifts. I can debate all I want in my mind about the spending and the accumulation of stuff, but the feeling that wells up in a person's heart when they receive that little something that brings a moment of carefree, child-like joy to the moment is priceless. I remember receiving gifts that lighten my heart the moment they catch my eye, to this day.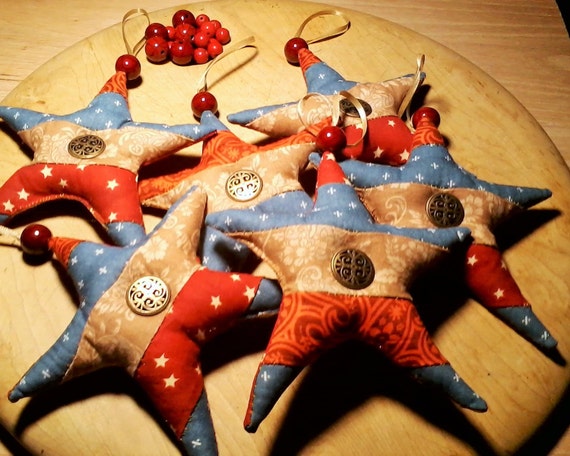 The older I get, the more I am able to embrace that undeniable little something that changes the world, one person at a time, during this time of year. We open our hearts and give, even to strangers.
We never know the true consequences, but I bet many a life has been changed, for the better, the moment a special little something was received. It might have been an object, a meal or even money. It does not matter. All that matters is the reaching out and the playfulness. That changes everything. I am certain it even saves lives.
I normally do not make Holiday-specific items, but I gave in this year. The colors of fabrics inspired me, I suppose. What if these end up in the hands of someone who is deeply touched by the gift? Well worth it.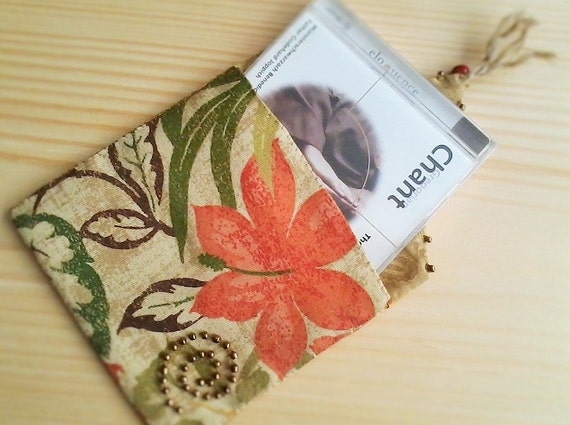 Recently, I added a Holiday CD Case Gift Pouch to my collection. This week, inspiration led me to create my first Christmas ornament, and I am glad I did. Just making it softened my heart away from the fear and drama that overwhelm the world at this time. I hope it can light a spark of peace, hope and joy in the hearts of those who receive it, or add it to their Holiday decor.
Both items are available on my Etsy Shop, at Sweet Grass Gallery & Gifts in Williston and Whistle Emporium in Hardwick.